A year ago this weekend we were in Shelburne Falls, a magical place I've written about before. Unbeknownst to us, it would be our last "normal" getaway pre-pandemic. By normal I mean mask-free, hugs okay, indoor dining and open mic nights at local breweries — it was all still happening. We'd stopped in nearby Turner's Falls on our way there, and delighted with what we found, looked forward to returning to explore it there further.  I miss that.
Nevertheless, I'm thankful we have some photos of the time. Photos can make me feel wistful and nostalgic, sometimes sad, sometimes happy, it really depends on the photo, as well as my mood.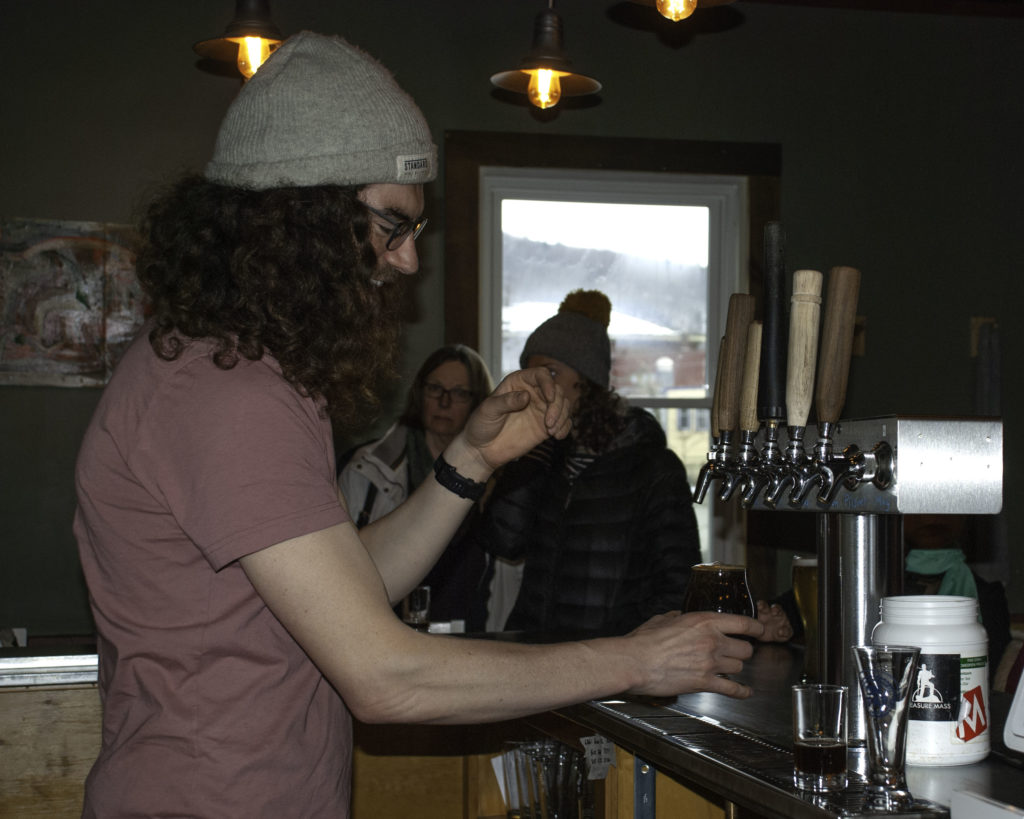 Looking at the year-old Shelburne Falls photos makes me happy, I suppose because I feel that hope is closer on the horizon now. In the meantime I have our photos to remind me of that weekend —The Deerfield River iced over, fresh snowfall, misty breath in frosty evening air, and plenty of walks back and forth from the Airbnb across the Iron Bridge, and past a silent Bridge of Flowers into Buckland — for favorite restaurants, the brewery and the coop. We enjoyed the Friday open-mic night at Floodwater Brewing followed by a cozy Saturday evening at the fabulous Blue Rock Bistro, sitting at the bar. Casablanca was showing on the screen and we shared a delicious meal and cocktails. Morning coffee run to Mocha Maya's and homemade doughnuts from the Foxtrot Diner. Walks through quiet streets with friendly hellos and drivers who actually drive like people live there — and even better — stop to let them cross the street. Places like Shelburne Falls don't need a pandemic to slow things down and illuminate what truly matters, they never forgot, but for others who have forgotten, our former speeded-up, business-as-usual world would be one of the few pandemic casualties I'd welcome.