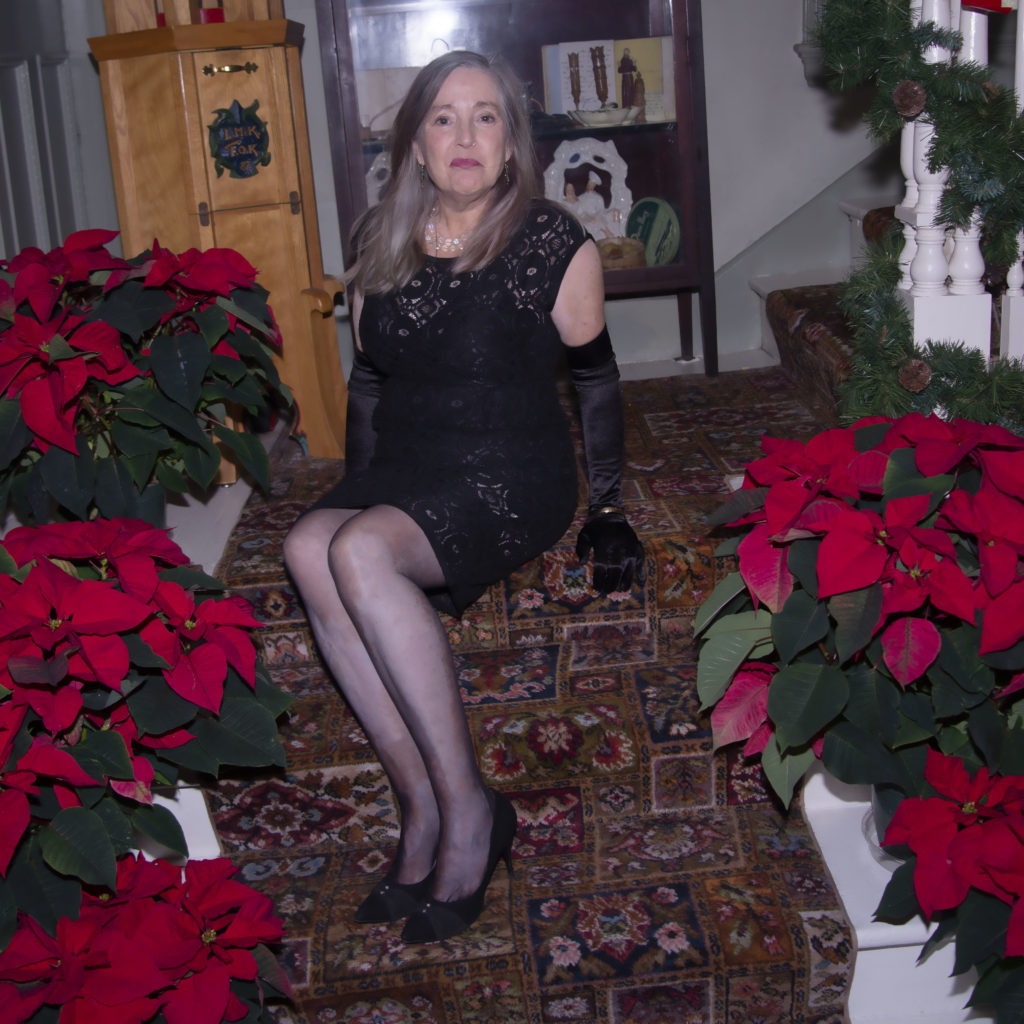 It will be two weeks now since we arrived at the Red Lion Inn in Stockbridge for a first time stay there. Our last trip out to the Berkshires, we'd stayed at its sister motel up the road in Great Barrington, The Briarcliff. I'd always figured the Red Lion would be way out of our price range, but after that visit to the Briarcliff we were intrigued by the Red Lion, and lo and behold, it's more affordable than one might think, especially in a world of corporate Marriotts, Hiltons, and the like. It's an old inn, born and reborn over the course of a couple of hundred years, the site of a tavern on an old stagecoach stop between Albany and Boston. The outside can be a bit deceiving, and gave Marty pause as he did not know what to expect on the inside. However, I did, as I'd popped into the lobby on our prior visit. It does not disappoint — with its quiet, friendly demeanor, and a genteel elegance, when you step over the threshold, especially during a holiday season, you will be transported to the once upon a time world of your childhood imagination — a romantic world of art, beauty, history, cordiality, charm and grown-ups.
Wonder, awe, excitement — I felt it all as we proceeded to our room on the pet-friendly first floor. Bear in mind, old buildings have quirks, as any interesting personality is bound to, and rooms are not at all cookie-cutter repeats. I'm not even sure it would be possible to duplicate our tiny room, with its odd angles, extra corners, doors backing into each other, and so on. But sweet, sparkling, and welcoming it was, with a cozy fire already lit in the grate. It was the perfect size for us when we had a 20 pound dog, but a bit of a tight squeeze with our slightly-under 50-pound Oonagh.
Fortunately, the innkeepers encourage guests to wander and explore the floors and halls, lingering in endless gathering spaces filled with comfortable seating, art, antiques, books, games, pianos, ghosts, and more. With  plenty of space beyond the walls of our room, there was no need to feel confined, nor did we have any desire to stay put. We'd landed in the world of Nutcracker Suite, and to not give it the attention it deserved would have been most rude.
While we'd been disappointed that the Lion's Den, the dim, cavern-like speakeasy-style bar with oodles of taps, was closed for renovation, the tiny Tavern bar, around the corner and down the hall, within perfect stumbling distance from our room, did not disappoint. Half-dozen seats, limited, but exceptional libations, Ryan, bartender extraordinaire, prodigal son of the Berkshires, king of The Manhattans that are beyond the Big Apple delicious, it was all just perfect as it was. And that was just day one. Day two was just as glorious, with strolls around the small town of Norman Rockwell fame, before another evening settling in at the Inn. By the time checkout came, the following day, we were prepared to book a longer stay in January, this time in a suite. However, there are no pet-friendly suites, but the gracious and kind Front Desk Manager Miranda showed us one of her favorite rooms, which we promptly booked and plan to adopt as "ours."
Sigh, if I could live in a room at an inn as "Eloise" does, it would be the Red Lion Inn in Stockbridge. I wouldn't even mind if my room was haunted. I'd be sure to let the spirit know I'm a friendly mortal.