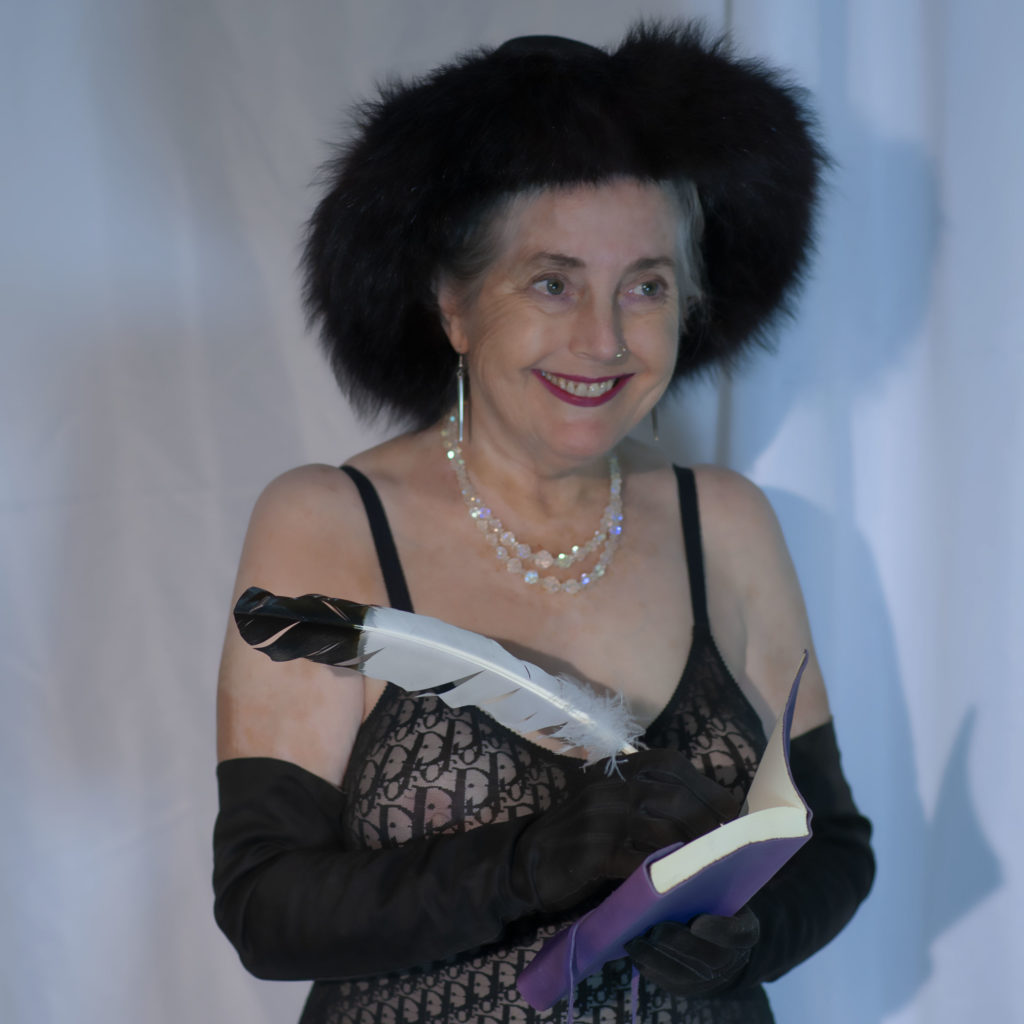 I never really thought of myself as a writer until recent years when I've received feedback on my writing. I always dreamed of being a writer, I've always been an avid reader, and while I've journaled for years, and still have my diary from my 11 year-old days in Ohio pretending to be a spy (before I'd even read about Harriet, afterwards I was quite pleased to know we shared something in common).
We lived in the country outside of Steubenville on a rural route in a farmhouse my sisters and I were convinced was haunted. It had an extra couple of secret rooms off my sister's and my bedroom, and the cellar had pitch black rooms — most likely one for coal and another for food storage. There was a sunroom in the back where we used to eat breakfast on school mornings, and a great front porch rambling across the front. Out back a rolling hillside led down to the old orchard at the foot of the hill, and it made a fantastic sledding hill, complete with a little jump that would take your breath away as you sailed through the air. Legend had it the farmer who'd lived there died in his front yard.
On one side of us was Doug and Jim's humble abode where they lived with their mother, her not-sure-what-number husband, their little sister, their two older stepsisters, and their stepfather.  On the other side of us towered a mammoth Gothic house, Todd and Warren's grandmother's and on the other side of that Todd and Warren's home, where they lived next door to the best cemetery ever. Their grandmother's house was noted to have been raided during the Civil War by Morgan's Raiders, and their family either owned or managed the cemetery, I'm not sure which.
There were lots of old outbuildings — chicken coops and what not — and I used to imagine fixing one up and living in it — they were big enough for my girlhood dreams. We were surrounded by spirits past, present, and those yet to come, our little bodies not yet knowing the future memories they carried.
It was a bountiful world for ripening imaginations to inhabit, and as some of us were in full-on early adolescence or teetering on the brink of it, there was a bit of mystery, drama, romance and tension mixed in and swirling amongst our merry  "gang" of spies — that's when we weren't playing kickball, dodgeball, front porch pirates or some other delight. A barely pubescent adolescent has to have some way to release all that tension, right?
The point of my long-winded narrative here is that I had plenty to write about in letters to distant friends and family members, and I wrote lots of letters. To my grandmother, aunts and uncles, and a friend I'd made the year I was living on Cape Cod while my dad was in Vietnam. Long-distance calls could be quite expensive, and while we did make them, they were a rare treat.
So letters it was. As my father was away a lot — Bay of Pigs, Cuban Missile Crisis, Suez Canal, Vietnam and more — there were many postcards and letters to and from him, too. If I wanted to connect with faraway loved ones, I had to write and so I did. I suppose this is where my writing ultimately blossomed, back in the days of two mail and newspaper deliveries a day (sometimes!), and air mail stamps. Because, I mean, c'mon man!! Who wants to read a boring letter?