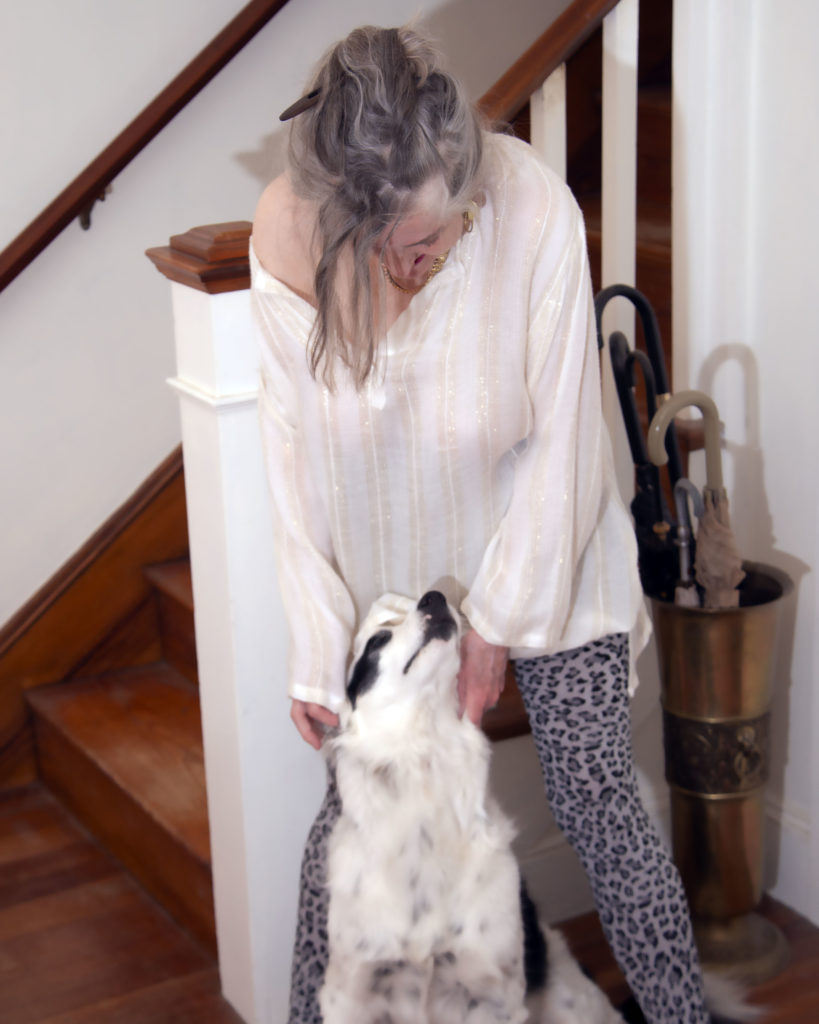 When I walk there's much to experience that can set the tone for my day. The time of year and day can make a huge difference — tourist season, ferry schedules, landscapers, builders, rush hours — all of this plays into it. Some days are better than others, and I come home happy. Other days, while content, there may be underlying disappointment and irritation for any number of reasons, usually encountered on the walk. But not today.
We cut through different lanes on each walk, and today I wanted to go by what I call the Easter basket house — with their side garden full of yellow daffodils, lavender, pink, purple, etc. hyacinths, tulips, and a host of other spring bulbs. All they needed was a few bunnies and chickens to complete that giant basket overflowing with joy. There were ospreys, robins, starlings and geese, and shrubs blooming magenta and cherry blossom pink, and it was all a visual treat.
I even found delight in the Wonder Bread bag caught on a post, and yes it's plastic, and yes it's litter, two things I very much despise, but it was a lighthearted reminder of happy childhoods of bologna, PBJs and fluffernutters on puffy white bread, and all the other memories that go with that childhood — all inspired by a plastic piece of trash decorated with colorful, cheery polka dots.