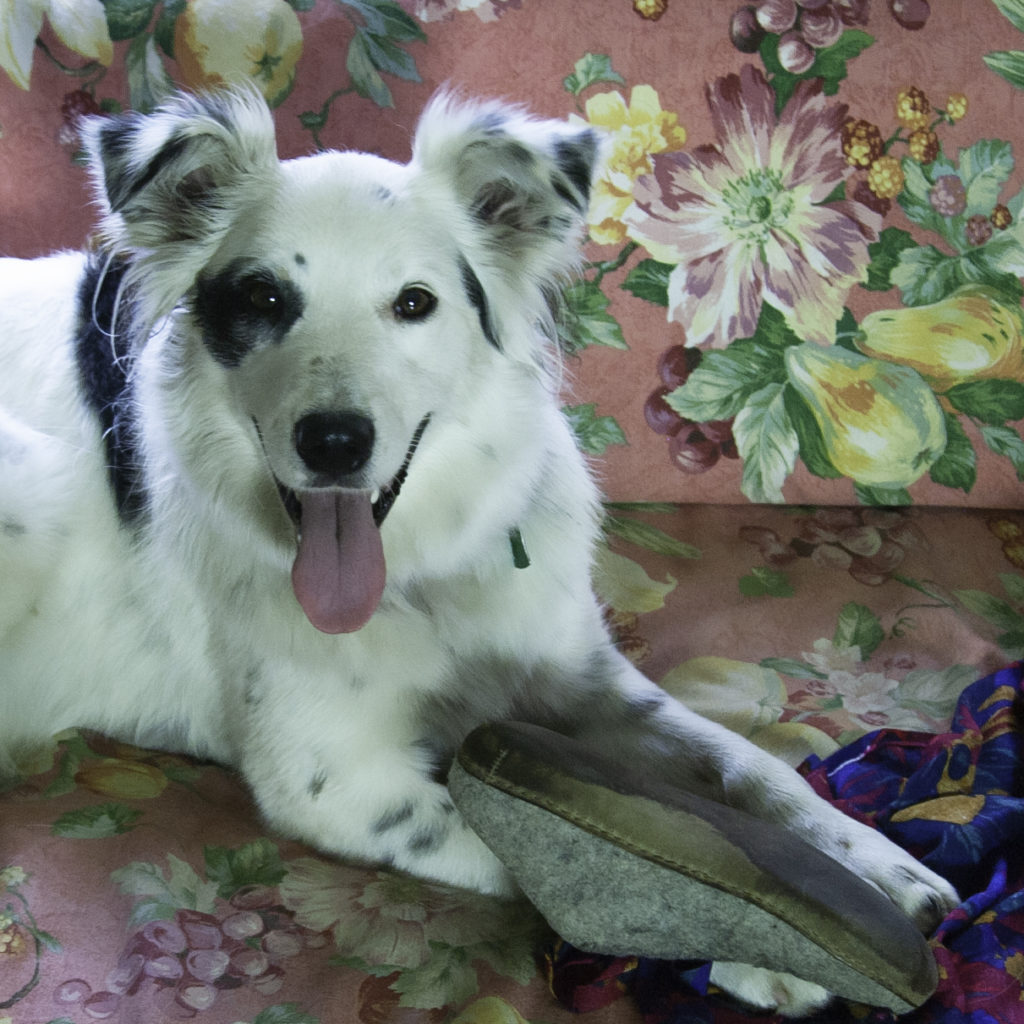 "Says Kamina on what's your word for 2021: "My word is DOG. Because:
1. Dogs only have four modes: sleep, play, eat, and jobs. (This is what I call the intense, self-important focus of a dog in work mode – whether digging a hole or helping a human cross the street.)
2. Whichever mode they are in, dogs are totally focused on that mode. Dogs don't multitask.
3. Dogs are happy in all modes. Even jobs. Dogs love jobs.
I tend to be sulky, distracted and discontent and I want to try to be more dog in 2021"
From A Cup of Jo, posted 01.08.21 
Needless to say, I find it's the perfect word for me, too — for this year and perhaps for every year. So many ways of making art with your "OLW/one little word/word of the year/whatever you want to call it"or you can let someone else make it for you. Colleen Attara crafts custom words once a year for customers — and she uses recycled plastic whenever she can to do so. She scripts and cuts your special word for you, and they are simple, but elegant. I've toyed with the idea of ordering one myself but have never quite gotten that far (is "gotten" even a word? Well, no matter, it is now😉). Haven't been able to commit to just one word, but if I could, DOG would be the one I could get behind.